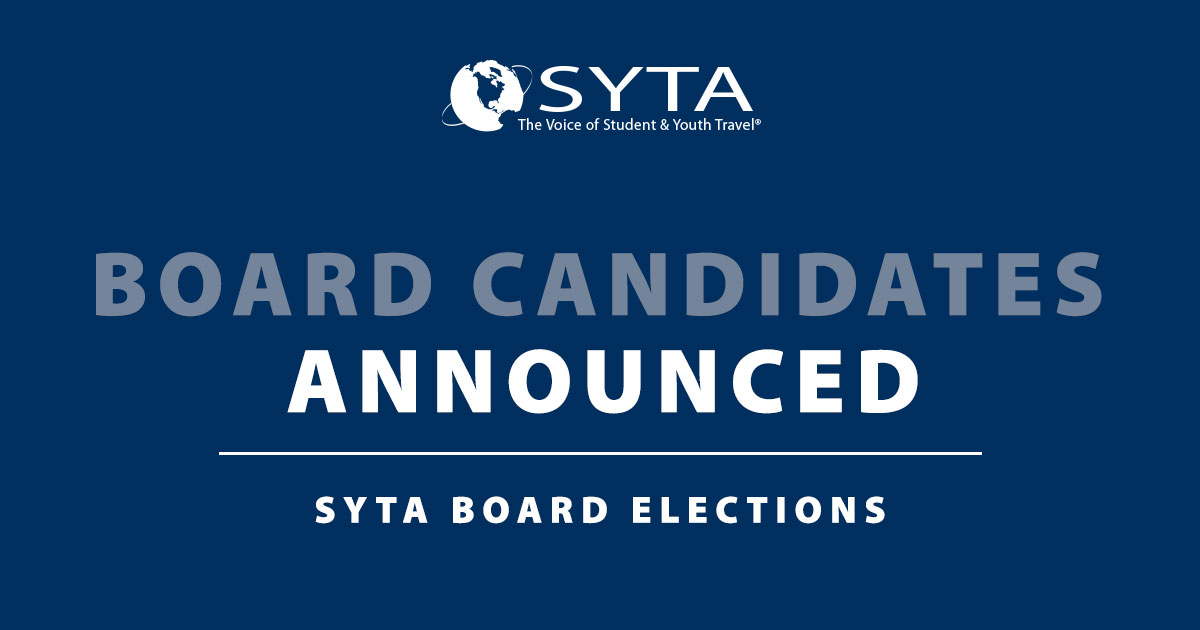 SYTA Welcomes the 2021-2022 SYTA Board of Directors Slate of Candidates
June 13, 2021
The results are in!
CLICK HERE TO SEE THE UPDATED SYTA BOARD OF DIRECTORS
The SYTA Nominating Committee presents the following candidates for the 2021-2022 SYTA Vice President and SYTA Board of Directors. Voting opened Monday, August 2nd and closed Friday, August 13th, at 7pm Pacific Time.
Votes were conducted electronically through Survey Monkey. A link to vote was sent to the primary contact of each Active and Associate Member organization. Members can only vote for candidates within their respective categories. All member companies in good standing are eligible to vote. If you do not know whom the primary contact is or believe it may have changed, please contact Becky Armely at [email protected] or 703-610-9028.
Election results were announced on Monday, August 16th at SYTA Virtual Annual Conference.
Click here to read the 2021 SYTA Election Procedures
---
Vice President Candidate (1 open position)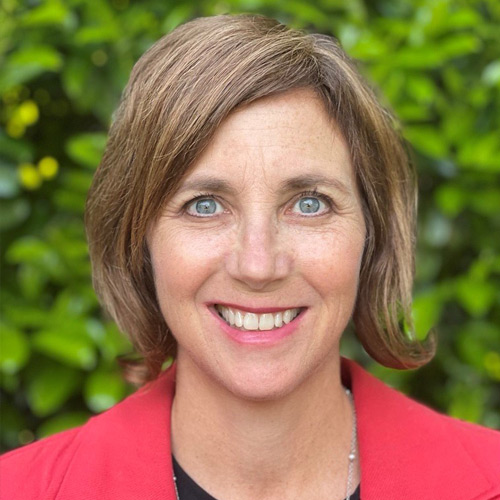 Marcie Ellison Outerbridge
Vice President, Ellison Travel and Tours
North Vancouver, BC, Canada
Here in Canada, like many other countries, we are emerging from hibernation; some parts of the country are still in the stretching and yawning stages but generally we are all preparing and dreaming of moving about again. I am enthusiastic for this next stage for our industry and for SYTA. It seems like the entire world now has this shared experience and although we want things "back to normal" we are all changed and will emerge stronger and even more understanding of each other. Together as SYTA members we will adjust and win back the confidence of parents, teachers, school boards and students. We will build trust through strong communication, relationships, standards, education and advocacy. As a candidate for Vice President I will apply my knowledge of the industry, global and local issues and most importantly listen to the board and our members as we move from "stirring to striving" in a post-covid world.
Active Candidates (2 open positions)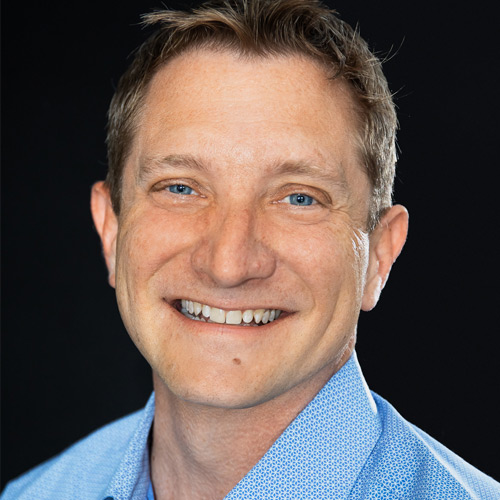 Danny Lewandowski
Director of Business and Talent Development, Hemisphere Educational Travel
Schaumburg, IL
My heart has been in travel for as long as I can remember. My passion for student travel started as a sophomore in college when for an assignment as a history and education major I developed an East Coast American History tour to compliment an already existing summer school course for high school students. When I presented my program to my professor, he said "you know people do THIS for a living, right"? Well, I did not.  I researched the student travel industry and that next fall I changed my major and entered the Tourism Management program at Indiana University. My senior year I worked part time for the Bloomington, IN CVB and then interned and was hired full time with the Chicago Southland CVB. In addition to my work as a DMO, I worked as an Operations Manager for a fast paced attraction, the John Hancock Observatory (now 360° Chicago) and I have now been with Hemisphere Educational Travel for over 16 years.  It has been my honor to work behind the scenes developing educational programing for our clients and their students. So far the highlight of my career has been developing and implementing Hemisphere's Alabama and Atlanta Civil Rights itinerary. As members of SYTA it is our responsibility to support educators and help broaden the views of students of all socioeconomic backgrounds. I truly feel that many of our world's problems would be solved if more young people were exposed to experiences that take them out of their comfort zones and expose them to cultures and people different from themselves. Having represented two Associate organizations and now as an Active representative, I have a diverse perspective that would bring value to the SYTA Board of Directors.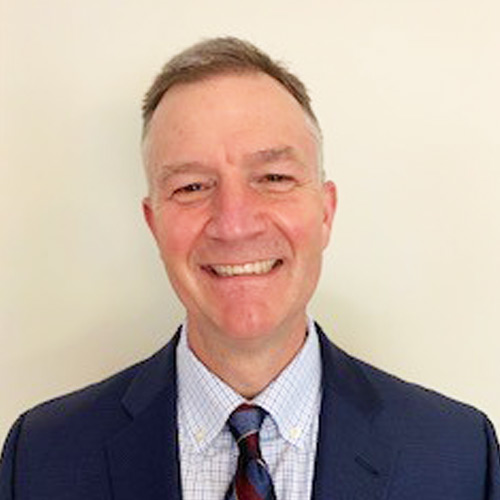 Tim Sweeney
Chief Product Delivery Officer, WorldStrides
Charlottesville, VA
Hello SYTA family and thank you for your consideration to be on the SYTA Board of Directors.
My educational travel journey started with my High School Ski trip to Switzerland and Italy in 1986.  I am very grateful as my math teacher's encouragement became my career path catalyst.
I began my career in educational travel with the National Educational Travel Council (NETC) in 1998 after 8 years of travel agency management with the American Automobile Association. At NETC, I was responsible for Worldwide Operations, Client Services and I oversaw the development of LEAP (Learning through Exploration and Active Participation), which became an educational core deliverable in every program.
In 2012, NETC was acquired by WorldStrides and I have spent the past 9 years growing within the organization to my current role on the WorldStrides Executive team overseeing all Product Delivery (Operations) for our 15 business units throughout our K-12 and Higher Education markets.  WorldStrides has over 500,000 Domestic and International travelers each year.
My experience in the Student Industry, from original start up roots to current Private Equity environment, allows me to bring a variety of professional and educational perspectives to the Board which I believe will be helpful as we navigate our industry during these unique times and beyond.
Associate Candidates (1 open position)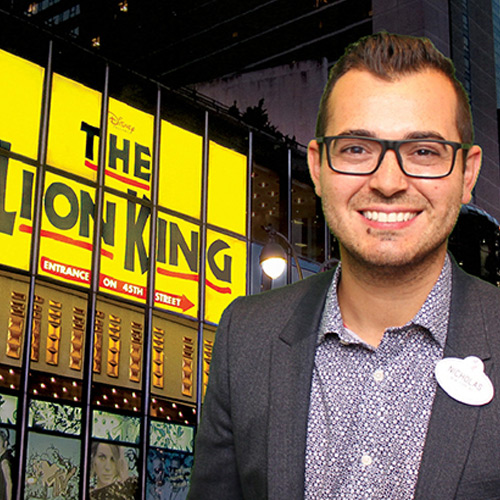 Nicholas Faranda
Manager, Global Tourism Sales, Disney on Broadway
New York, NY
The journey I've taken over the past 10 years in the student travel industry has been life changing. Earning a position on the board would mean that you trust and know I would help lead our industry in the right direction. A few years ago, I ran for this very role, and, unfortunately, it wasn't my time then. However, since I first expressed interest in joining the board 4 years ago, I've expanded my involvement globally in the student travel industry and hope my experience can earn your trust. When it's time to cast your vote, I hope you do so after learning a little bit about each of the candidates and choose the right one for our future. I might not have met you personally before, but, when we do, I hope to demonstrate the trust and unwavering passion that I have for SYTA and our partners.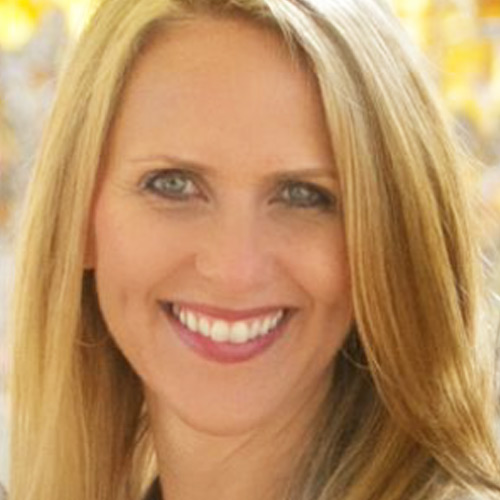 Kathryn Fischer
Vice President of Sales, Transportation Charter Services
Orange, CA
It has been my honor to serve as an at-large board member for the past two years and during this time I have become very passionate about the work of the SYTA Board.  I would love the opportunity to continue as SYTA has always been a special association to me because of the mission to promote and support student travel. I believe I bring a unique perspective to the board with my diverse background in the travel industry and experience in the Motorcoach business. Motorcoaches play an integral role as the conduit that connects all facets of student travel and I feel it is important that the motorcoach industry is represented on the Board. Thank you for your consideration.  I am excited for the potential opportunity to continue to serve.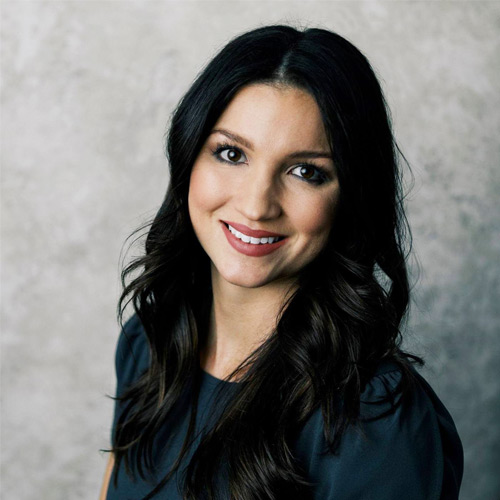 LouAnna Henton
Director, Tourism Sales, Nashville CVC
Nashville, TN
My involvement with SYTA started back in 2012 at the SYTA Annual Conference in Nashville, TN. This was my first glimpse into the SYTA organization. I realized that the shared passion and commitment by all of those involved was like no other industry. It was then that I fell in love with the people of SYTA. Fast forward to now, a year after a global pandemic decimated the student travel industry, and the love for those people and SYTA's mission is even greater. I feel a commitment to see this organization through its toughest time and hope to be standing proud when we make it through to the other side. I truly believe that there is no other organization capable of changing lives the way SYTA changes lives. Regardless of whether I am selected to serve again, I will continue to be a committed member and supporter.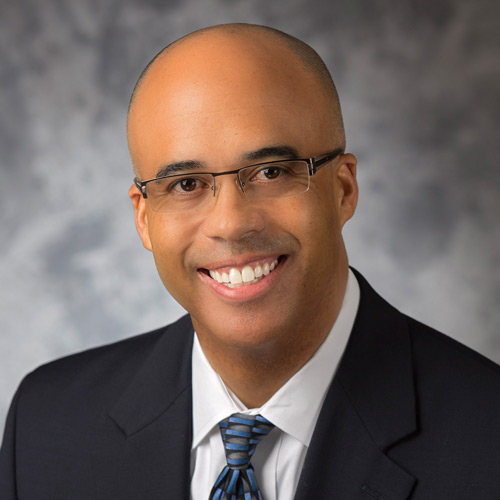 Keith Stiff
Senior Manager, Youth Group Sales & Programs, Universal Orlando Resort
Orlando, FL
When I turned 16, I went to Busch Gardens in Virginia to apply for my first job. I was immediately hired and spent the summer working at various attractions. I learned how to operate multiple rides, worked extra hours, volunteered to work concerts and fell in love with the theme park and hospitality industry. I found great joy in working with others to deliver positive experiences to our guests. I also enjoyed meeting people with diverse backgrounds. Little did I know at 16 that I would never leave the hospitality industry. I am currently in my 25th year at Universal Orlando where I've had the opportunity to be part of and lead several teams from Park Operations, Entrance Operations, Park Services and Youth Group Sales. I work hard to be a daily contributor, building positive relationships, striving to always do what is right while maintaining a fun-loving spirit.
---
If you have any questions, please contact Becky Armely by e-mail at [email protected] or by phone at 703-610-9028.