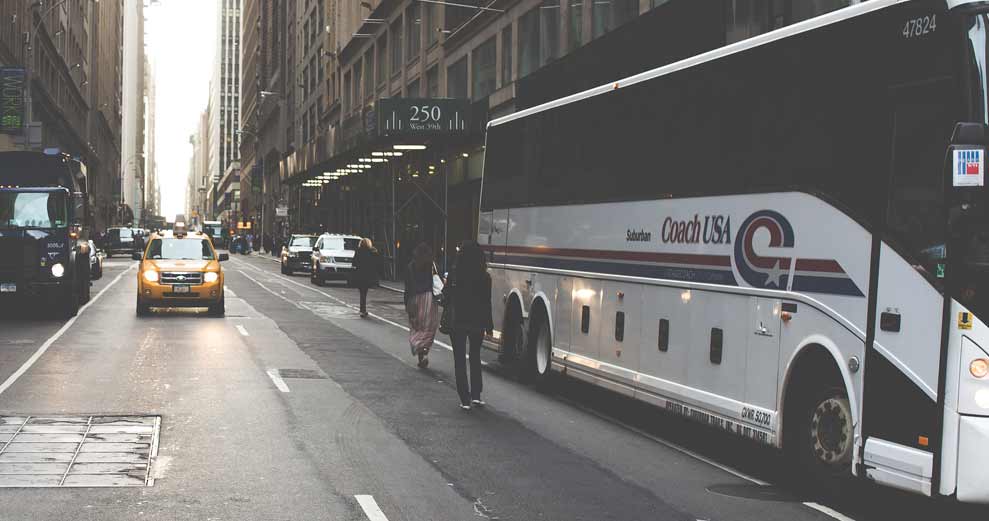 The Benefits of Traveling by Motorcoach
August 21, 2019
Travel offers a wealth of opportunity, for students of all ages and interests. Teach & Travel asked ABA President & CEO Peter Pantuso about the specific benefits of traveling by motorcoach.
Why is it important for student groups to travel?
School trips offer students an important opportunity to add measurable depth to their education. Group travel is one of the best ways to enjoy important destinations and landmarks. It not only enhances the education program of schools, but it fosters a love of learning and traveling in students at a young age that will inspire them to travel and learn about places outside their hometown.
In addition, traveling as part of a group is a great way for students to be social and make memories, and foster long-time relationships and experiences that will last forever.
Why should educators consider transporting their students by motorcoach?
Motorcoach travel is the safest form of surface transportation. In addition, it's an economic and convenient way to travel for educators and their students. Many of the electronic and video systems on the coach can turn the vehicle into a rolling classroom, to not only educate students by taking them to educational and historical attractions but to educate them in route.
What are the advantages of traveling by motorcoach?
Motorcoaches offer passengers the convenience and comfort that other modes of transportation cannot. Today's motorocoaches include Wi-Fi, plug-ins at each seat and comfortable seats—and your bags travel for free! Motorcoaches also provide the flexibility to go off the beaten path and really experience an area. Wherever there is a road, a motorcoach can generally travel on it; this makes it more convenient than flying or taking the train and having to rely on secondary transportation to move you from points A to B to C.
What should everyone know about motorcoach travel?
Motorcoaches provide more than 600 million passenger trips yearly, efficiently and as the most environmentally friendly way to travel. When you fill a motorcoach, you are potentially removing 55 cars from the highway. Motorcoach travel also lets you see your destination as it was meant to be seen, not by air or whizzing past on a train at eye level.
This article originally appeared in Teach & Travel.