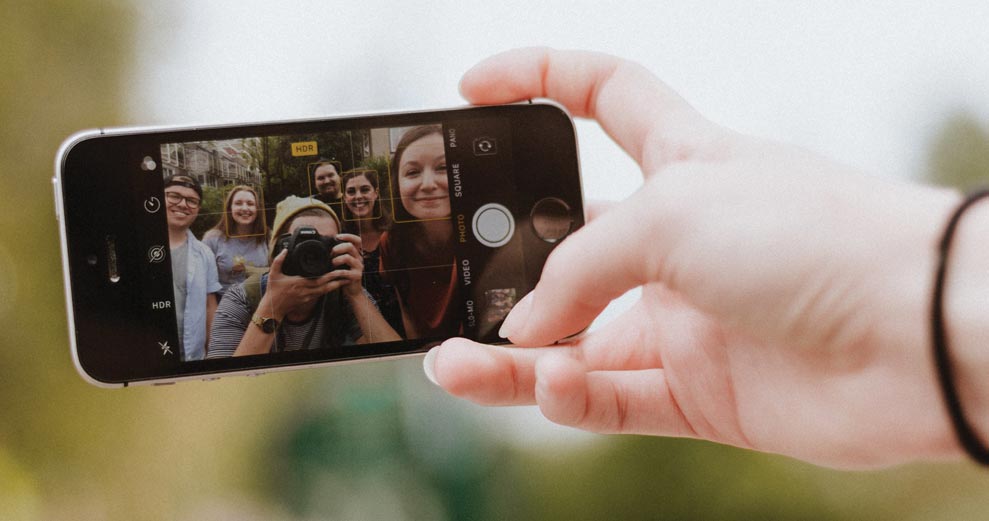 Trending: Young People
December 4, 2019
The definition of "young person" is totally subjective. Some take the scientific approach and tuck them neatly into the Generation Z box—anybody born between the mid-90s and the early 00s; others think it's anybody who's never known life without a cellphone.
Whatever the cutoff, there are developing trends among young people that affect their relationships, work and free time. Late teens and early adulthood are times of seismic change, from choosing educational paths to taking that first step toward a career.
As technology develops, young people are at the summit of a new world of opportunities. But with it, they're also accepting new responsibilities. So how does this translate into the world of travel?
Careers Inspire Journeys
With a first job just around the corner, many students are turning toward travel to help them learn essential life skills. "They want ownership of their adventure and assurance that it's going to give them those vital soft skills and real-world experience that employers value," Emma Beynon, Marketing Manager at work abroad expert BUNAC, said.
More than half of all young people want to work abroad at some point. Now they're seeking authentic, customized travel experiences that encourage them to integrate.
"Live Like a Local"
In a 2019 survey, TLC Marketing managed to identify six "travel tribes" among which "cultural purists" held great influence. Rather than opting for five-star dining experiences and chain hotels, today's young traveler seeks smaller, local services. This is great news for independent businesses and lesser-known attractions. Students can immerse themselves within local culture and language and take these life skills into the workplace.
Responsible Travel
Culture-based trips are not only a learning experience: They're attractive to young people from an ethical standpoint, too. Cultural purists may also fit into the "ethical traveler" tribe. By investing their currency into smaller businesses, they can ensure they're contributing to the local economy rather than to global brands.
Likewise, young people are more concerned about the environment than ever before. The likes of Greta Thunberg, a 16-year-old poster girl for environmental activism, are pushing young people toward low-carbon travel. "Slow travel"—forgoing planes in favor of other transport—may be a stretch for some, but they can make informed decisions about the areas they visit. Even small changes such as choosing eco-friendly hotels are affecting travel decisions.
Green Technology
Naturally, young people's affinity with technology has led to green developments in hotels. "There is a high expectation from today's young travelers to be a steward to the environment," said Netanya Trimboli, Director of Communications at Hostelling International USA. "They are not shy to call out brands and destinations that are doing otherwise."
Trimboli notes some hotels are taking an extra step, installing showerheads with LED lights that change color after a certain amount of time. This has led to a 30-second reduction in shower time and is gathering pace on social media.
Social Go-Getters
Of course, it would be remiss to talk about student travel trends without mentioning social media. Networks such as Instagram have contributed enormously to choices of young people, who now consult approximately 10 sources when planning a trip compared to just three back in 2012.
The reason? The rise of Insta-tourism. Everybody knows it's easier to scroll through a few images than it is trawl through travel brochures, yet young people want to be seen as much as they want to see it themselves.
Dubbed "social capital seekers," these people pursue photogenic destinations that will make engaging content for wide audiences. But are they here to stay? Folks in Austria might tell you otherwise. Vienna's tourist board is fronting an anti-Instagram campaign, while social responsibility will likely take precedence over influencer marketing in years to come.
How Should Tour Operators Respond?
While technology continues to make the world seemingly limitless, tour operators should expect to cater to more complex needs than shelter and comfort. The Group Company specializes in creating these unique experiences and would advise tour operators to:
Add "hidden gems" to their itineraries.
Seek out lesser-known eateries, away from tourist hotspots.
Work with suppliers who have a proven track record of sustainability.
Happy travels!
Katie Thompson is Marketing Manager at The Group Company, an award-winning wholesale hotel and tour operator with offices in Boston, Massachusetts; York, United Kingdom; and Maastricht, Netherlands.
This article originally appeared in the November/December 2019 issue of Teach & Travel.