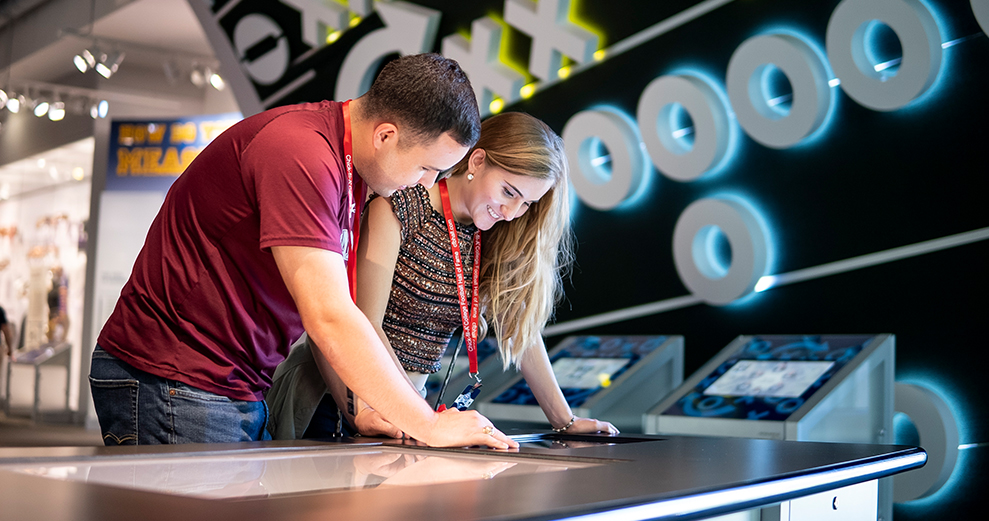 Turn Textbooks into Playbooks with a Trip to the Chick-fil-A College Football Hall of Fame
November 19, 2019
Score a touchdown with your students by taking them on a trip to the Chick-fil-A College Football Hall of Fame this school year! Our 45-yard indoor playing field and over 50 state-of-the-art interactive exhibits make the top-rated Hall of Fame the perfect place to engage your students and experience the greatness of the game.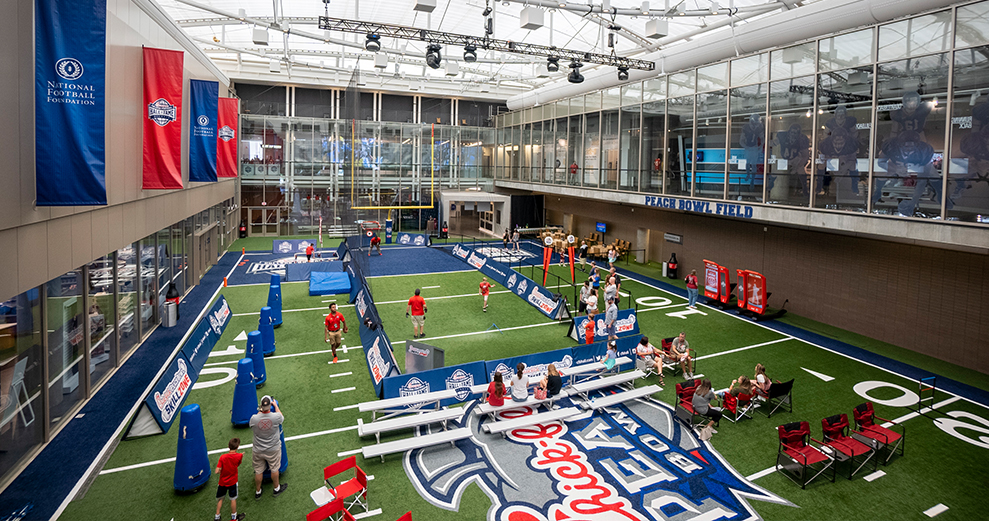 Immersive Exhibits and Activities
Guests receive a personalized experience from the moment they walk in the door. Kickoff your visit by registering your All-Access Pass, selecting your favorite school and watching your school's helmet light up on our three-story Helmet Wall, with over 775 colleges and universities represented. Our award-winning RFID-enabled All-Access Pass is the key to unlocking all the fun throughout the Hall. Your students will see and interact with personalized content throughout the building that corresponds with their favorite team, and they can download the content from their visit through their All-Access Pass.
After lighting up their favorite helmet, students can test their football skills at the Chick-fil-A Peach Bowl Skill Zone. Kick a field goal through our regulation goal post, run an agility drill, catch a diving pass and take the quarterback challenge—all on our 45-yard indoor playing field.
Then, head to the second floor for five unique galleries featuring multimedia, experiential and historical exhibits. Your students will be captivated by a 52-foot interactive media wall, show off their swagger and passion with Fight Song Karaoke and pick their favorite team to win the game at the ESPN College GameDay Desk.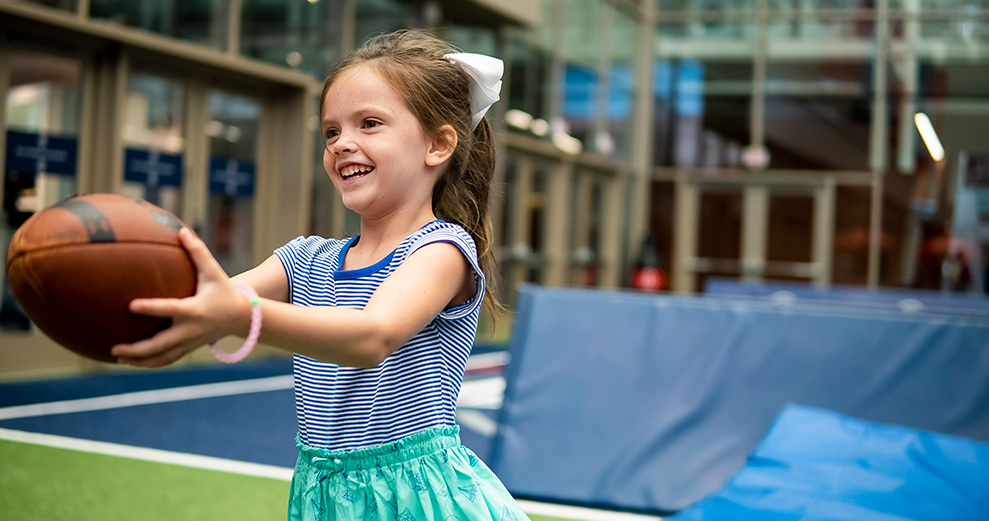 Get Up Close and Personal with the Greatest of the Great
Wrap up your visit on the third floor where legendary players and coaches are immortalized in the Hall of Fame. The Hall captures the stories and legacies of more than 1,000 college football players and coaches who broke records and won our hearts. Featuring etched-glass blades that represent each class inducted since 1951, the Hall of Fame Rotunda honors the rich tradition of the game. Guests are also treated to a personalized experience through augmented reality displays that share stats, photos and video highlights from their favorite Hall of Fame inductees.
Curriculum and Learning Opportunities
In addition to discovering the traditions and passion of the sport, student groups take away valuable lessons about the importance of leadership and hard work. Back at school, you can use our free STEAM (Science, Technology, Engineering, Arts and Mathematics) curriculum to follow up on key learnings and ensure your trip to the Hall is an educational experience your students will never forget. The curriculum is available for download from our website.
Location and Contact
Conveniently located in downtown Atlanta near Centennial Olympic Park and directly connected to the Omni Hotel at CNN Center and the Georgia World Congress Center, the Hall is a five-minute walk to other amazing attractions like the Georgia Aquarium and World of Coca-Cola.
For more information, contact group sales at [email protected] or call 404.880.4841.
Written by Kim Hollis, Senior Marketing Manager, Chick-fil-A College Football Hall of Fame.
Content and photos courtesy of the Chick-fil-A College Football Hall of Fame.