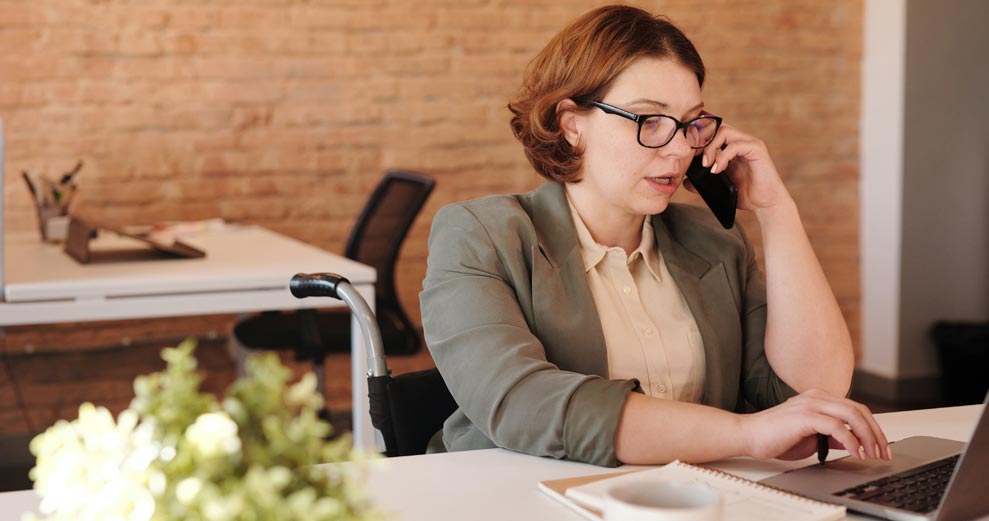 What to Know About the Group Booking Process
May 13, 2020
During the COVID-19 pandemic, there have been incidents where groups were not been able to receive full refunds for trips planned. SYTA understands the frustration educators may be feeling at this confusing time and would like to clarify the process of group travel booking, to help everyone better understand how and when your funds are spent and how SYTA advocates on your behalf to process refunds or reschedule trips.
First, we want to assure you we are staunch consumer advocates for you and your students. As the single point of contact for the client, tour operators work each day to streamline a complex process.
From the first call with a teacher or director inquiring about a student trip, the tour operator sets in motion a process of setting educational goals for the group, presenting travel options, checking availability, and making presentations to the school administrator, teacher, director, or parent booster group. Some considerations must be discussed and decided on from the start:
What are the ages and experience of the group?
What are the educational and skill-building goals?
Are there specific performance venues, festivals or destinations you will consider?
Are there special needs within the group?
What are the budget parameters of the group, per student?
Once these basic questions are answered, the tour operator must begin an intensive, time-consuming process of responding to these needs. They will be in touch with their vendors, which include accommodations, restaurants, motorcoach companies and airlines, festivals and performance venues, theme parks and attractions, and tour guides and directors.
Reservations are usually made two to four months after the contract is signed with the client. (That's you.) The tour operator must then make deposits to hold those contracts. These payments are typically made from the deposits required upfront but are sometimes paid in advance by the tour company.
Securing your reservations and other bookings takes time. It also takes time for operators to individually request refunds from every vendor on any given trip. Each vendor has terms and conditions that vary depending on the contract and tour operators might work with 20 or more vendors per trip.
This is why we continue to ask for your patience as tour operators do everything possible to best serve your interests and needs. Each tour operator wants to work with you again once this crisis passes and is doing everything they can to return to the business of changing students' lives through travel.
Here's an infographic to represent the student travel process: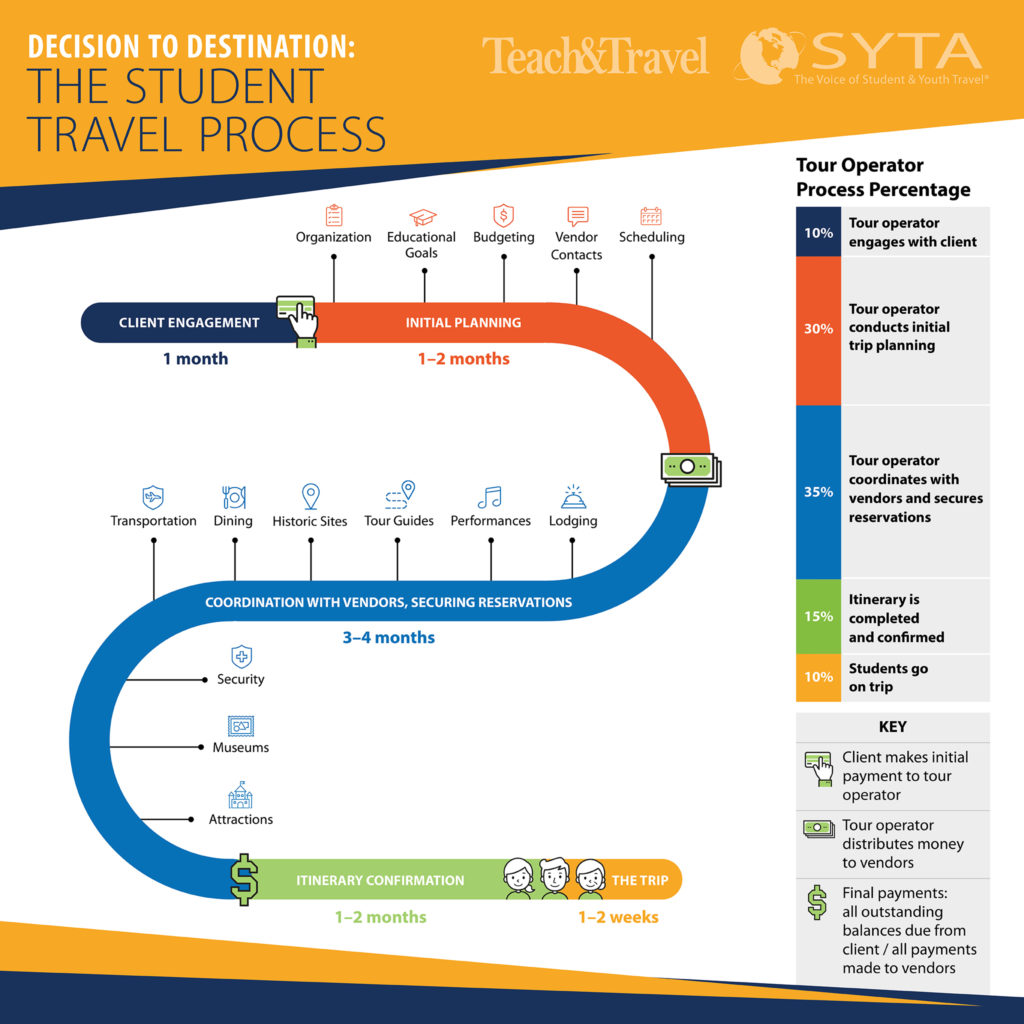 Some frequently asked questions:
Q: What are my options for refunds of canceled or postponed trips?
A: If rescheduling or postponing a trip is not an option, tour operators will work on your behalf to secure refunds from vendors where possible. Please understand this is a time-consuming process: Not all the funds you may have deposited are still in the tour operators' hands and some fees have been incurred to pay for the booking process.
Q: Who is responsible for ensuring I get my money back? Why can't I get a full refund right away?
A: The tour operators are your advocates, working on your behalf to secure refunds for your trip. Payments are made in advance by the tour operator to the vendors. Itineraries include multiple vendors and each vendor has a different refund policy. The full refund amount might vary based on the terms and conditions of your contract and any nonrefundable deposits outlined in that language. If you booked parts of your trip yourself, you will need to request refunds directly from the vendors.
Q: If I can't get a full refund, can I get a partial refund?
A: In most cases, tour operators can secure at least a partial refund. Each situation is different and must be viewed on a case-by-case basis as terms and conditions vary with each vendor.
Q: Why isn't the refund process easier?
A: Under normal circumstances, cancellations and refunds would have been easier. Now, with shutdowns, furloughs, and layoffs by vendors, operators are working with changing cancellation and refund policies that are out of their control. In some cases, there is no one working at the vendor to process the refunds. Operators paid these vendors with the deposits and payments from clients and do not actually hold the funds.
To gain more insight on the group travel process, please see the COVID-19: Educator Resource Guide for Student Group Travel.
Courtesy of SYTA.