Research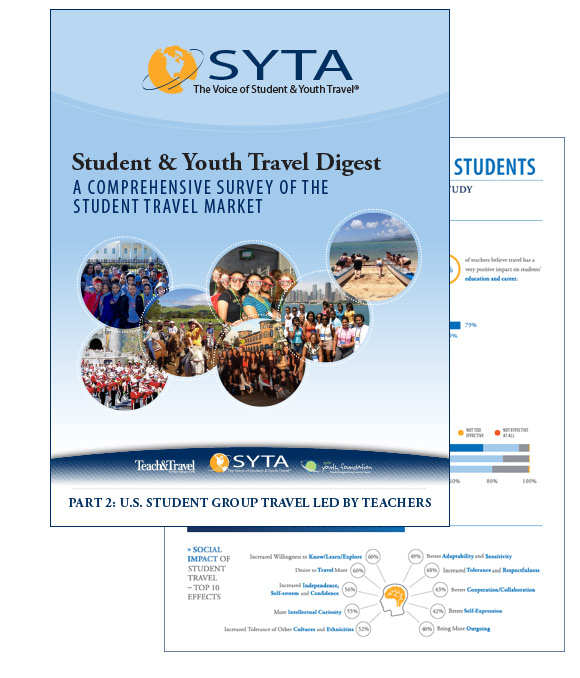 SYTA is recognized as the authority and The Voice of Student and Youth Travel ® and to that end provides research that informs, educates and advocates for student travel.
Research provides the framework for data-driven strategies that are the key to effective strategic direction for SYTA member companies.
SYTA's landmark study, the Student and Youth Travel Digest was designed to help all members better understand their business and clients. The Digest also validates the economic and geographical impact of student & youth travelers.
SYTA's research initiatives cover the broad range of the student travel industry and balances today' needs with future-focused programs designed to help student travel professionals improve their work and their organizations today.