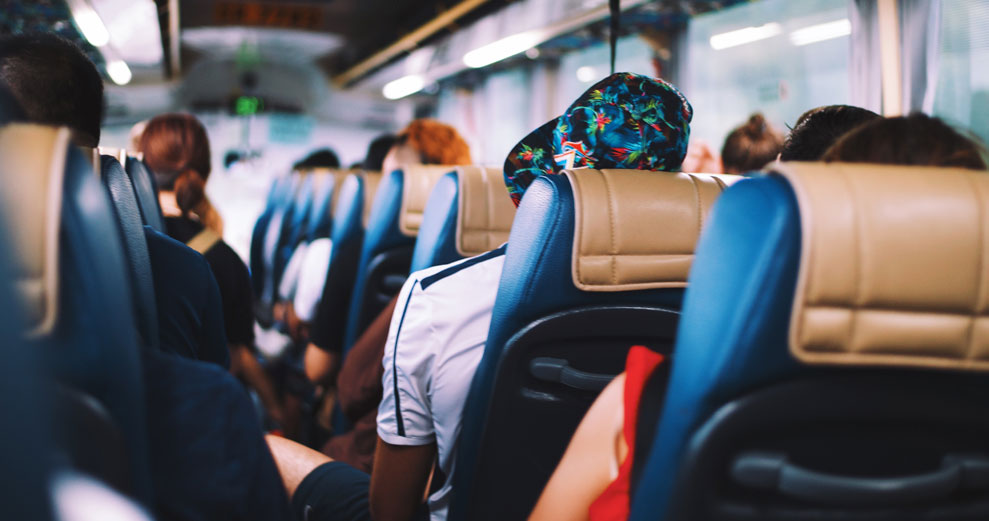 Your Checklist to Hiring a Safe Motorcoach Company
March 21, 2018
Not all motorcoach companies are created equal.
Safety should be the No. 1 priority on student trips—and should be taken into consideration when choosing a motorcoach company. The following steps will help you research bus safety before booking.
Check the safety rating.
All motorcoach companies must have federal operating authority if they cross any state lines—and should be able to offer proof of that authority. Motorcoach companies are registered with the U.S. Department of Transportation (DOT) in the United States and Transport Canada in Canada.
The USDOT number—either five or six digits long—should be clearly displayed. Once you obtain their DOT number, check their safety rating from the Federal Motor Coach Safety Administration (FMCSA). You can search online at fmcsa.dot.gov or through the SaferBus app.
"Satisfactory" is the highest rating; "conditional" means the company may not be complying with some requirements but can still operate; "unsatisfactory" safety ratings are generally not allowed to operate. A bold red alert indicates a company is not allowed to operate.
Ask for proof of insurance.
Motorcoach companies should have proof of a valid, current insurance certificate that provides a minimum of US $5 million in liability insurance coverage.
Explore driver safety.
It's also smart to verify driver qualifications. Drivers should have a current Commercial Driver's License (CDL), meet all medical qualifications and have a good safety history in operating buses.
Ask the motorcoach company if they have a driver drug and alcohol-testing program that complies with DOT regulations, and if they perform background checks. While there is no federal requirement for background checks, some states and school districts require them.
Courtesy of SYTA.