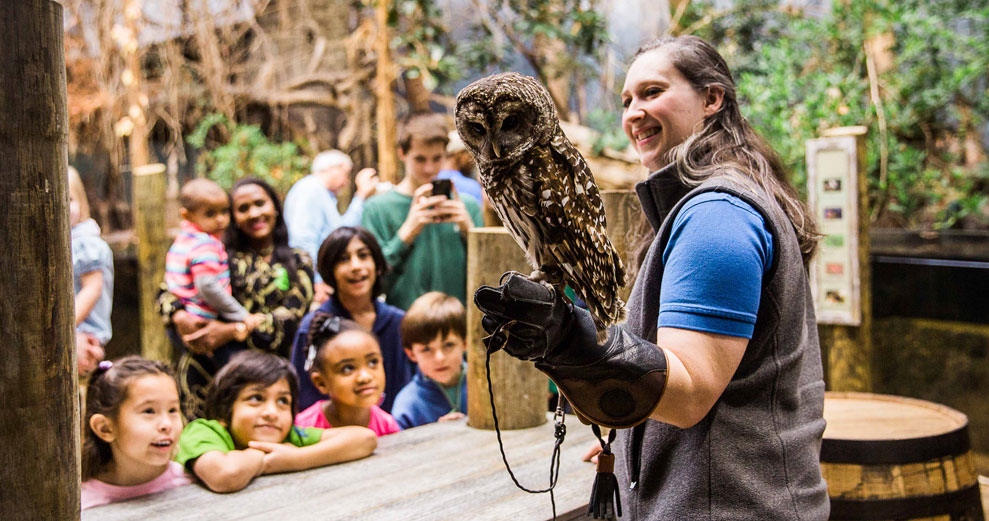 Your Guide to Chattanooga's Fun Attractions
March 21, 2018
Chattanooga, Tennessee, is located on the Tennessee River and surrounded by mountains and ridges. This family-friendly and history-packed destination has a variety of learning opportunities for students of all ages.
Many of Chattanooga's top attractions are geared toward learning and have free educational programs. It's easy to plan field trips with our free guide. Students, teachers and chaperones will all have a great time.
A great place to start is a visit to the Tennessee Aquarium, the world's largest freshwater aquarium. Here, students can learn about animals, biology and ecosystems. Free grade-specific programs are available for classes K-12.
Next head to the Creative Discovery Museum, a hands-on children's museum designed just for kids, ages 2–11. You will find these fun educational disciplines: art, music, science and an inventor's workshop.
After lunch, visit historic Lookout Mountain, where students can tour Ruby Falls and see the 145-foot underground waterfall. Then ride the world's steepest Incline Railway, up the side of Lookout Mountain.
A short walk from the Incline Railway, the Battles for Chattanooga Museum offers a light show and computer presentation on 1863 battles, in a theater setting. Walk across the street to Point Park, a unit of the Chickamauga-Chattanooga National Military Park, and enjoy a free ranger program with reservations.
Make your way to lunch in the Big Rock Grill. After a meal, tour Rock City Gardens. A horticulturalist's dream, Rock City Gardens boasts over 400 native plants—and you can "See Seven States!"
Back downtown, check out Chattanooga's rich African-American history at the Bessie Smith Cultural Center. Enjoy a docent-led tour of the Hunter Museum of American Art, which features the largest collection of American art east of the Mississippi River.
For dinner and extra fun, head to Lake Winnie Amusement Park, only 20 minutes away. Take a ride on the Cannonball wooden roller coaster, the Boat Chute or the Oh-Zone, a 14-story free-fall ride and much more.
There is so much for students to see and do in Chattanooga.
Courtesy of the Chattanooga Convention & Visitors Bureau. Order a free Field Trip Planner at www.chattanoogafun.com/group-travel and let us help you with your itinerary, student-friendly hotels and restaurants! Contact Shelda Spencer Rees, Director of Tourism, at [email protected].
Photo Courtesy of the Chattanooga Convention & Visitors Bureau.