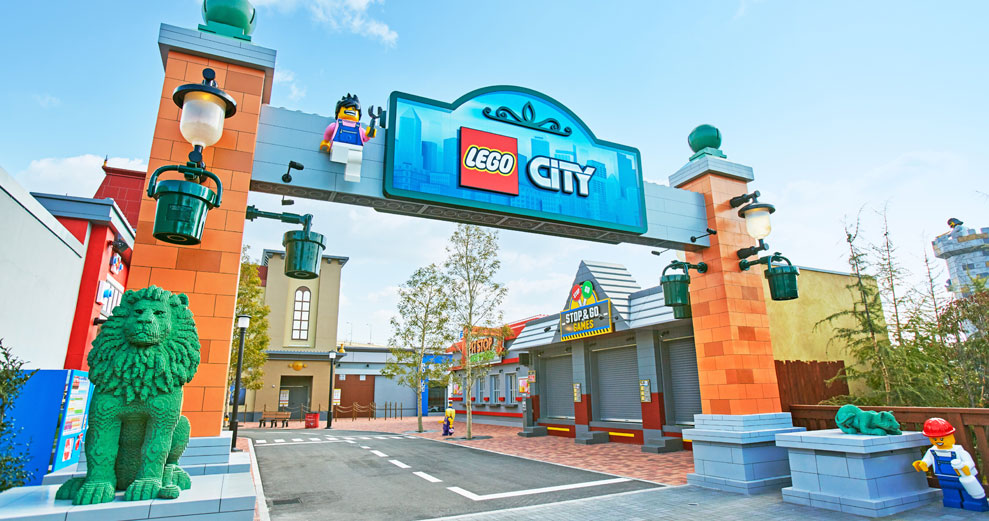 Merlin Entertainments moves forward with LEGOLAND® New York
October 26, 2017
At a ceremony accompanied by more than 30,000 LEGO bricks dumped onto the stage by construction vehicles and 1,500 balloons cascaded from the ceiling—to the delight of local school children in attendance—Merlin Entertainments Chief Executive Officer Nick Varney officially announced that LEGOLAND® New York, scheduled to open in 2020, is being built in Goshen.
"We have spent a lot of time building relationships in the community, listening and responding to concerns, and we are looking forward to building a theme park that will enhance the community and be a tremendous neighbor," said Varney. "I am honored to announce LEGOLAND New York is officially moving forward."
At the ceremony, Varney spoke of the uniqueness of LEGOLAND parks and reinforced that Goshen is an outstanding location for Merlin Entertainment's newest LEGOLAND Park.
"We are humbled to join the Goshen community," said Varney.  "I can pledge to you that LEGOLAND New York will be a trusted and valued member of this community. I am thrilled that Goshen is the place where we will build our third LEGOLAND Park in the U.S.–the first in the Northeast. I am eager to continue with our $350 million investment with significant more investments to follow in the years to come, providing Goshen, Orange County, the Hudson Valley and New York State with significant economic benefits."
The design of the New York park, to be open seasonally from April 1 to November 1, will build upon the successful models of those operating in California, Florida, the United Kingdom, Germany, Malaysia, Denmark, Dubai and Japan.
Designed for children ages 2 to 12, LEGOLAND is a world of fun and adventure where the emphasis is placed on rides and attractions suitable for families with young children. The park's highly LEGO®-themed areas consist of more than 50 rides, shows and attractions—among them the LEGOLAND Driving School at which kids learn to drive a LEGO themed car, The Dragon "pink knuckle" roller coaster that will excite children without being too scary, and the LEGO 4D Movie Theater that will show a selection LEGO movies. Miniland, the heart of every LEGOLAND park, includes cities and iconic landscapes in miniature scale built out of millions of LEGO bricks. Other themed areas include LEGO Friends and LEGO® NINJAGO®.
A 250-room LEGOLAND Hotel, to be open year-round, will immerse guests in a creative LEGO world designed to bring children's imaginations to life with specially themed rooms. Millions of LEGO bricks will make up the hundreds of LEGO models located throughout the Hotel. The LEGOLAND Hotel is built for kids to take control, with LEGO surprises around every corner.
Click here for the original press release.