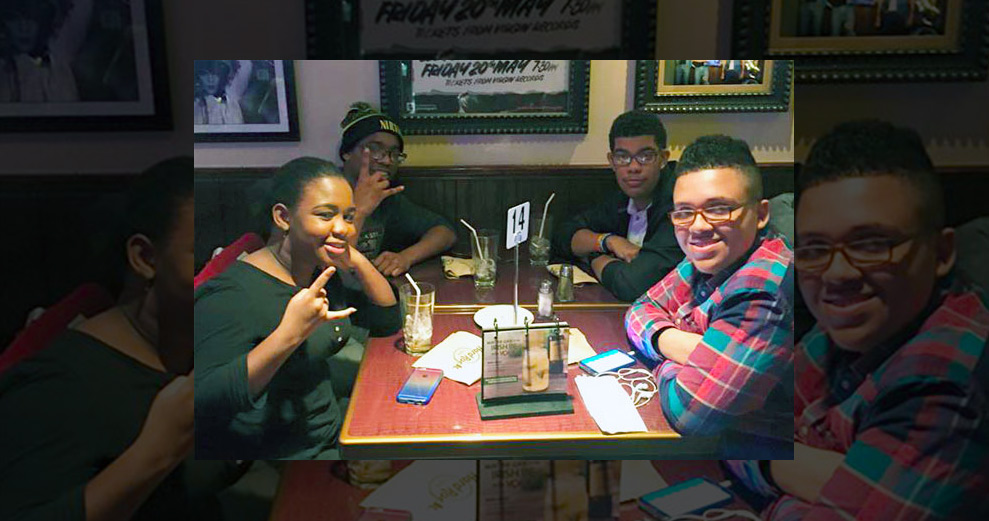 Students Are Broadway Bound
March 19, 2016
March 9, 2016, Washington, D.C. – The SYTA Youth Foundation (SYF), Hard Rock Cafe Times Square and Disney Theatrical Group hosted deserving students from Theodore Roosevelt Elementary School and New York City's In-School Youth (ISY) Program for lunch and The Lion King, Broadway's Award-Winning Best Musical, on March 2, 2016. For most of these students, this was their first time attending a Broadway show.
For the second year, The Disney Theatrical Group donated 100 tickets to the SYTA Youth Foundation. The SYTA Youth Foundation worked with Students On Broadway NYC to select deserving and underprivileged students to experience a day on Broadway. Together, the organizations provided access to students through the TDF Stage Doors program. Stage Doors is a project-based arts education program that provides students with a meaningful introduction to live theatre.
As schools narrow their focus on improving performance on math and reading standardized tests, they often have difficulty justifying taking students out of the classroom for real-life experiences not related to improving test scores. The opportunity to experience a Broadway play gives students insight into the arts that they might not otherwise receive.
SYTA Youth Foundation's mission is to impact students and youth through travel experiences that change their lives. SYF strives to provide access to travel opportunities for the maximum number of young people that would otherwise be unavailable due to family hardship or budget cuts in school systems.
SYTA is the non-profit, professional trade association that promotes student and youth group travel. It seeks to foster integrity and professionalism among student and youth travel service providers. SYTA members play an important role in facilitating both domestic mobility and international incoming and outgoing mobility worldwide. As the voice of student and youth travel, SYTA represents the interests of leading U.S., Canadian and international travel agencies, tour operators, attractions, destinations, educators and suppliers.
For additional information, contact:
Emily Milligan, Associate Director, SYTA Youth Foundation
[email protected]