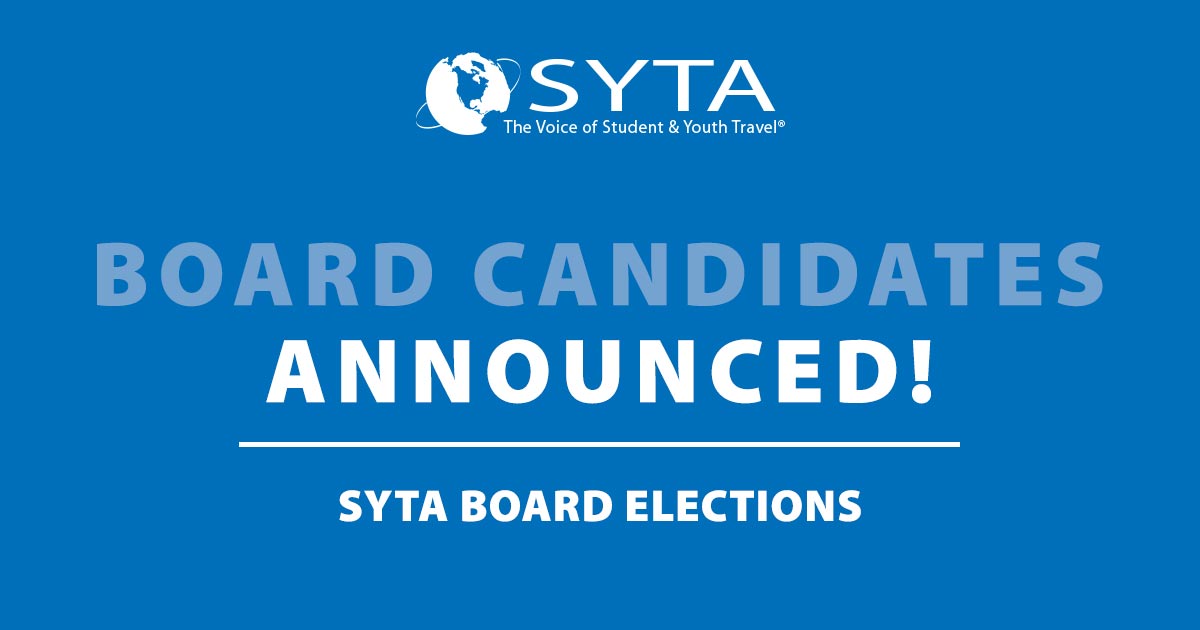 SYTA Welcomes the 2020-2021 SYTA Board of Directors Slate of Candidates
June 16, 2020
The results are in!
CLICK HERE TO SEE THE UPDATED SYTA BOARD OF DIRECTORS
The SYTA Nominating Committee presents the following candidates for the 2020-2021 SYTA Vice President and SYTA Board of Directors. Voting opened Monday, August 3rd and closed Friday, August 14th, at 7 pm Pacific Time.
Votes were conducted electronically through Survey Monkey. A link to vote was sent to the primary contact of each Active and Associate Member organization. Members can only vote for candidates within their respective categories. All member companies in good standing are eligible to vote. If you do not know whom the primary contact is or believe it may have changed, please contact Becky Armely at [email protected] or 703-610-9028.
Election results were announced on Monday, August 17th at SYTA Live! a virtual Annual Meeting.
Click here to read the 2020 SYTA Election Procedures
---
Vice President Candidates (1 open position)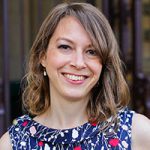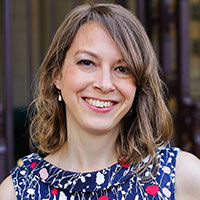 Adele Youngs
Co-Founder and Director, Live Travel and Tours
Epsom, Surrey, United Kingdom
I have worked within student travel all my career. I began whilst still a student myself leading US high school tours in Europe. I came to see how important travel, particularly international travel, is to young people and have dedicated my career to it ever since. I co-founded my company in 2008, and we joined SYTA immediately. I have served on the SYTA Board of Directors in a number of roles including in international At-Large positions and as the Association's Secretary on the Executive Board. I have also been active in SYTA's International Committee for 12 years, including three years as Chair, and serve on the European Tourism Association's Advisory Council. I would be honored to serve as SYTA's Vice President and, if elected, I look forward to doing all I can to support members in this time of unprecedented challenges in our industry.
Learn more.
Watch candidate interview.
Active Candidates (3 open positions)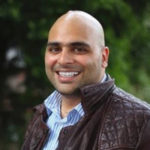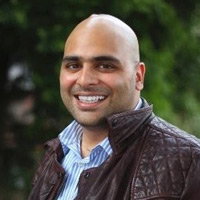 Gaurav Namit
Vice President, Fourwinds Tours & Travel
Jericho, NY
Fourwinds was started 26 years ago by my mother in the back of our house. I joined full-time 5 years ago, but I think my entire life has been molded and shaped by this strange subset of the travel industry we all live and breathe. We have always believed that travel is the best form of education and this has become more valuable in todays' diverse climate than ever before.
As our industry looks to the future, we have to be aware of the power travel can have on our students, and the concerns families, schools, and administrator's will have after these world-changing events. SYTA must continue to sit on the forefront for all of those involved, from bus companies and hotels, to tour operators and theatres to enable these experiences for everyone. We need to continue to help educate and communicate with the industry as a whole to guide how we can bring travel back in our students' lives.
Learn more.
Watch candidate interview.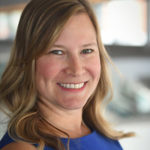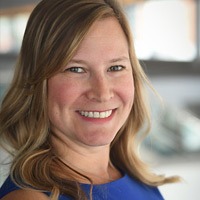 Courtenay Betts
Senior Sourcing and Contracting Manager, EF Explore America
Cambridge, MA
My first SYTA experience was the 20th Anniversary celebration in Orlando. At that event, it was inspiring to see SYTA's list of accomplishments and to observe that the organization knows there is still room to grow. Given the opportunity to join the Board of Directors, I would bring 14 years of personal experience and the support of my company, EF, which has dedicated the last 55 years to innovating educational travel. I would access my extensive travel network to grow the membership base and use my experience to enhance professional development opportunities for existing members. I would serve with an inclusive approach focused on assisting both the business and personal goals of all members. The best way for this industry to gain strength is through mutual support in our collective mission to enrich students' lives through educational experiences.
Learn more.
Watch candidate interview.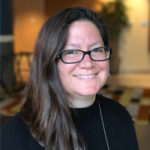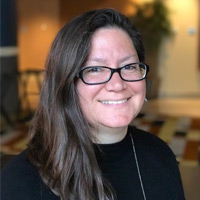 Jennifer Deutsch
Director of Operations, Educational Travel Adventures
Freehold, NJ
I've worked over 22 years in the student travel industry.  I started in this industry as a 20 something trying to figure out what I actually wanted to do in this world.  As I've gone through the years in this industry, my life has changed giving me different perspectives on how people look at things.  I'm now a parent and understand the needs of our clients in a different way than I did when I first started.  I know and understand the importance of safety, trust, and experience when working with a tour company for your school trip.  I have served on Committees with SYTA for years and I've cultivated incredible relationships with so many members, both Active and Associate.  I feel like I have a good idea of what people want and how they want the Association to move forward.
Learn more.
Watch candidate interview.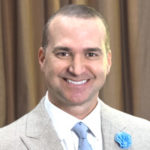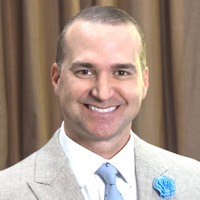 Alex Urdaneta
President & CEO, Viajes A Plus, Inc.
San Juan, Puerto Rico
In SYTA I have found a community that has warmly embraced me; SYTA has helped me better understand the student travel industry, enhance my service offerings, and expand my vision. Thus, I firmly believe that I should give back, especially in this particularly challenging time.
Traveling and working in our industry has made me think globally, not just in terms of my own existence and prosperity. People are now connected worldwide more than ever before; it is my mission to create this awareness among my team, clients, and colleagues.
Working from Puerto Rico, an American territory, has given me a somewhat unique perspective regarding economic distress, diversity, political and social change, and emergency management. We all must adapt, now more than ever. I would like to share my views, but also learn from and work closely with the Board. I would do it with commitment, energy, and determination."
Learn more.
Watch candidate interview.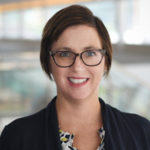 Marcie Ellison Outerbridge
Vice President, Ellison Travel & Tours Ltd.
Exeter, ON, Canada
Hello SYTA Friends and Colleagues! After 16 years of experience in the student travel industry and having served on various SYTA committees over this time I am confident that I can represent the needs and interests of SYTA active members and also listen, learn from and share my knowledge with the associate members. "Travel is fatal to prejudice, bigotry, and narrow-mindedness. Broad, wholesome, charitable views of people and things cannot be acquired by vegetating in one little corner of the earth all one's lifetime".  This quote by Mark Twain is a favourite of mine as our industry is integral to broadening the views of students and our future generation. As a board member I look forward to working with other SYTA members and staff that are also professional, passionate, driven and committed to students. Being a candidate from Canada I bring a unique and fresh perspective from "one little corner of the earth".
Learn more.
Watch candidate interview.
Associate Candidates (1 open position)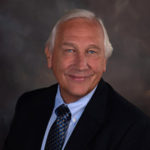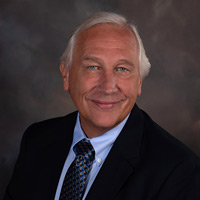 Dave Martinson
President & CEO, PhotoVision, Inc.
Mint Hill, NC
My home is and has been in Charlotte, NC since I was 11. I was born in Maryland and lived in Chicago as a child. We moved to Charlotte as so my father could expand his career as a broadcaster. I attended high school here and graduated with a degree in Business Adminstration from the University of NC at Charlotte in 1977. I am married to the same beautiful woman for 46 years this August and have two adult children and two grandchildren. I have been in the video/photography industry since 1976 when I was a television news film/video guy. After college I went to work for a large portrait photo company where I was in marketing research, marketing test management, and advertising director. My entrepreneurial venture started in 1985. Sold that business in 1995 and started PhotoVision in 1997, managing it now for 23 years.
Learn more.
Watch candidate interview.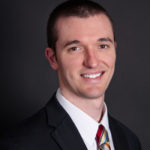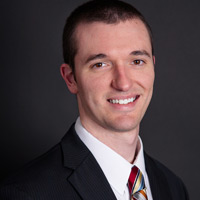 Mike Stoupa, CTIS
Tourism Sales Specialist, Visit Prince William
Manassas, VA
Serving others is a privilege that should not be taken for granted. It takes an extra step to put others before your own interests and act in fiduciary role. Others put their trust in you to take care of something they need or want and that is a true gift. It is with that feeling of responsibility that I would like to serve on the SYTA Board of Directors. I would like to be a part of what helps drive this association forward into our new normal. Having worked as a group tour planner before joining the DMO world, I know I bring a breadth and depth of experience that can provide perspective to an already diverse group of industry professionals. Whoever you choose to vote for, I hope they will make a lasting positive impact on this amazing group of travel professionals we call colleagues and friends.
Learn more.
Watch candidate interview.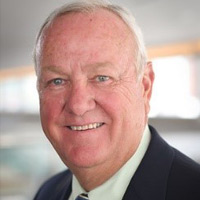 Michael Bowers
President & CEO, Travel Safety Solutions, LLC
Florence, AZ
Dear SYTA Associate members, I am honored to run for the board and represent your interests.
I have been involved with SYTA since 2008. I served on the professional development committee, and safety committee before joining the SYTA board as an Active member in 2010. I was asked to run for the Vice President position and then served as your SYTA President in 2013-2014. During my term we focused on establishing clear goals and objectives for the organization that would provide a road-map for the boards of the future. We also solidified the relationship between SYTA and SYF which remains strong today.
I own my own consulting business and have worked with SYTA to develop the industry's first set of operational and safety standards resulting in the new Certified Student Travel Organization program. I have history in the hotels, restaurants, and airlines and believe I can represent your interest over the coming 3 years.
Learn more.
Watch candidate interview.
---
If you have any questions, please contact Becky Armely by e-mail at [email protected] or by phone at 703-610-9028.