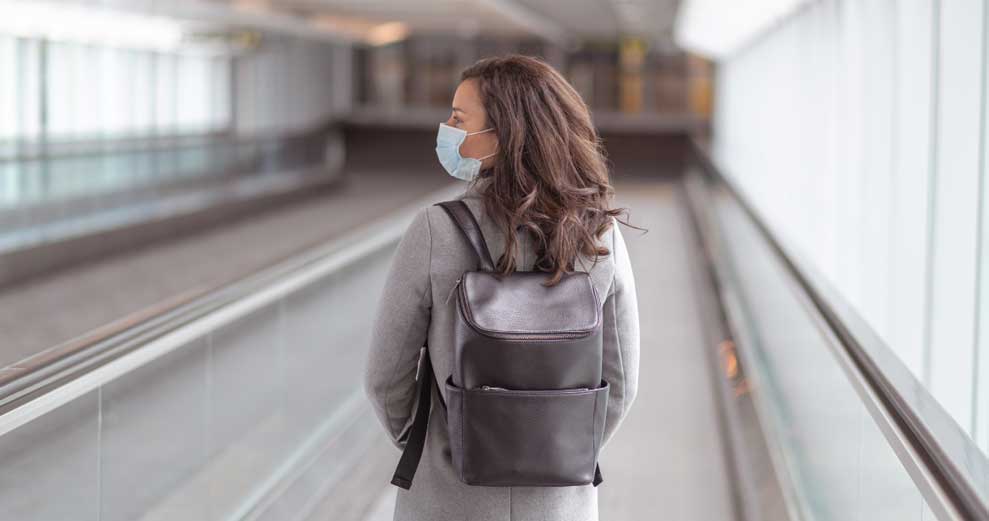 The Past, Present and Future of Student Group Travel
November 13, 2020
Looking Back and Forward with SYTA and BONARD
In 2019, SYTA and BONARD joined forces to create the Student Travel Business Barometer, tracking the industry at its healthiest.
The Barometer's original intent was to create a baseline for student travel, showing how the industry was growing during its most successful year yet. With responses from 149 tour operators in 26 countries, the data showed trip volume was up for a large majority of group travel operators. To dig into those details, head to SYTA's website.
Of course, COVID-19 has transformed everything. As SYTA and BONARD presented in a recent webinar, the Barometer now tells a different, everchanging story.
For 2019, the report shows a snapshot of a healthy, growing industry. In 2020, the industry is adjusting to the new reality, and the Barometer works to measure the impact of COVID-19. In 2021, the goal will be to understand the client and their changing needs. In 2022, SYTA expects the beginning of a new cycle, setting a fresh benchmark for student travel.
In 2022/23, when the industry is rebounding, the Barometer's 2019 results will be a useful baseline for what group travel can be, and should aspire to be. The information SYTA has gathered and continues to gather will be useful for years to come.
Looking at the Barometer in 2020, there is a lot of commonality across the globe. While the exact status of travel operations is different from country to country, overall findings on the impact of COVID were similar everywhere. We're seeing two common scenarios in the world of COVID: 1. A focus on domestic tours (such as nature over cultural tours), family tours and safe destinations. 2. Prioritizing engagement instead of direct promotion offering tour options.
The industry — including SYTA, tour operators and educators — has to be prepared for the fact that travel is getting very little government support, and the market may not recover until 2022/2023.
So, where is the industry headed? We do know that the student group travel will come back. SYTA believes the industry has moved from a service economy to a "care" economy, with health and safety as the number one priority. Regulations and openings will change country by country, so operators need to stay on top of that information and plan accordingly.
And SYTA thinks that educators' and students' desires will change, after 1 to 3 years of not having the typical travel offerings. How can the industry anticipate those desires?
We also know group travel planners are suffering from COVID fatigue. How can SYTA members help to keep them — and each other — motivated?
Ultimately, the industry's job is to drive home the message that travel is more important than ever before, and provide the necessary changes to facilitate it. That's not just about safety, but technology, sustainability and more. We can motivate and support the travel influencers and decision makers with health and safety protocols and resources, such as the newly released COVID-19 Student & Youth Travel Toolkit from SYTA.
Now, tour operators need to demonstrate our value to suppliers and partners to maintain our volume rates and preferred customer status where possible. SYTA suggests staying engaged with each other and with clients to ensure that you offer a relevant product. We know the industry simply can't offer the same programs and deliver them in the same way we did in 2019.
Looking forward, SYTA wants to continue research, engage in industry roundtables, convene a global forum on student travel, and stimulate demand for student travel.
Join us to explore SYTA's next digital event:
SYTA Student Tour Operator Roundtables
November 24, 2020
---
For media inquiries, please contact:
Carylann Assante, CAE, SYTA CEO, [email protected]
Stefan Kolibar, Head of Marketing, [email protected]
For more information about the Student Travel Business Barometer or other industry research, please visit https://syta.org/student-travel-research/.
About us
SYTA (www.syta.org) is the non-profit, international professional trade association that promotes student & youth travel and seeks to foster integrity and professionalism among student and youth travel service providers. SYTA is "The Voice of Student and Youth Travel ®".
BONARD (www.bonard.com) is an independent market research provider with 12 years of experience working in the student travel industry. The company is a United Nations World Tourism Organization (UNWTO) Affiliate Member, with senior research officials also being members of ESOMAR World Research.